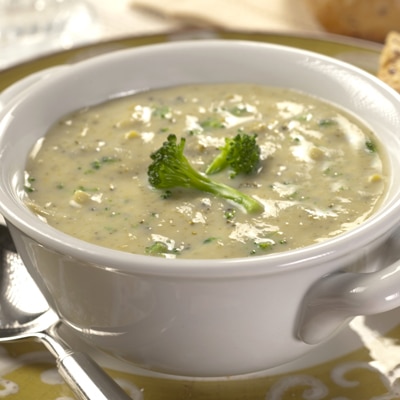 Marijuana, in the medical form, has brought about a revolution in Canada, helping thousands of patients get suitable treatment alternative for their illness. In accordance with Health Canada guidelines, Ontario marijuana professionals, as well as in other parts of country, along with Commercial Licensed Producers (CLPs) and dispensaries provide comprehensive and reliable support and guidance to patients, who are seeking legal support for their treatment procedure.
Medical Marijuana Edibles
As smoking cannabis might not be efficiently suitable for treating different diseases and as many people find smoking option too hard, consuming marijuana in edible form is the best alternate. We, hereby, bring you an easy to make food recipe, cream of cannabis soup.
Cream of Cannabis Soup Recipe
As the weather is chilly around the country, gorging on soup is one of our favorite activities sitting at home. Why not make a delicious soup with cannabis, which doubles up as treatment option too? This 'before the meal' soup will warm you both mentally and physically. This food recipe is perfect for all those who catch cold easily, or are afflicted with cold problems.
How to make Cream of Cannabis Soup?
This soup is easy to make, and can be prepared in quick time:
Recipe (For 3 cups):
Products required:
• 1 peeled and sliced medium potato
• ½ tablespoon regular butter + ½ tablespoon canna butter
• ¼ tablespoon salt
• 2 cup chicken broth
• ¼ cup whipping cream
• 1 large leek
• ¼ tablespoon pepper
• Half pound asparagus
Process to make soup:
• Trip off leaves and roots of the leek, now having only white part & 2 inch green part.
• Rinse the leek in cold water, and then slice diagonally, about ½ inches thick.
• Now pan-fry this leek in canna butter, for about 8-10 minutes, until it gets soft.
• Add chicken broth, potatoes, pepper & salt. Boil the mixture.
• Add asparagus pieces to the mixture, by chopping off the woody ends away.
• Cook the mixture for about 10-12 minutes on low heat, uncovered.
• Remove from the bowl, and then blend the soup with a blender or food processor until it becomes completely squashed.
• Mix the cream thoroughly with the soup in a new bowl.
Now, your delicious soup is ready and you can enjoy it catching your favorite show or movie alongside.
Like this food recipe, there are several other marijuana edible products which have made the consumption easy and convenient for patients. Not only Health Canada is doing its bit to bring forth positive results with effective treatment options, but also Veterans Affairs Canada, which provides comprehensive support and financial aid to help qualified veterans stave off their illness through legally obtained medical marijuana.