VETERANS WITH PTSD, ANXIETY & MORE ARE FREE OF CHARGE!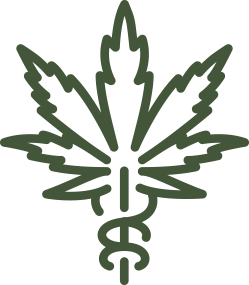 Did you know that Veteran's Affairs allows for complete coverage of your MMS membership and of your medication once you are approved? As a Veteran, you will also be eligible to receive a FREE VAPORIZER to administer your medication.
At MMS Canada, we will be happy to help you choose the right strain of marijuana to assist with your PTSD. Once approved our Licensed Commercial Producers will bill Veterans Affairs directly for the cost of your medicine. Pre approved.
MEDICAL CANNABIS FOR PTSD
Although medical marijuana for PTSD has not always been accessible, veterans have been using medical marijuana to self-medicate for years.  It is our goal to improve your life by providing veterans medical marijuana. Our team of health care practitioners will assist you through the process. To date, we have helped hundreds of patients live better lives through medical marijuana. 
With Canada's legalization of medical marijuana, veterans with PTSD can turn to it for an effective solution. They won't need to smoke covertly behind closed doors and they certainly won't be forced to spend months looking for the right combination of medications. Instead, they can use one simple, yet powerful plant to treat many, if not all, of their symptoms. As time and research goes on, medical marijuana and PTSD will be used hand in hand and may be able to help people completely recover. The potential is incredible.
Why telemedicine is a great way to access to Medical Cannabis
People today are busy and adding one more doctors appointment can be hard. Through the use of telemedicine, MMS is able to offer you access to cannabis compassionate Health Care Practitioners simply using your phone, tablet or PC. The service is discreet and private from any location you feel secure. Once registered, we book your appointment to meet with an HCP. It is that easy!
We offer our members a consultation with a marijuana friendly Health Care Practitioner via Telemedicine.
Our staff will be happy to explain the cannabis prescription process and help you choose a Licensed Commercial Producer (LCP). It is our job to walk you through the process of becoming a legal user of Cannabis as an effective medicine.